Testimonial: Trends in retail
In this article I convey some of my views as to the challenges that todays supermarket managers face in Belgium.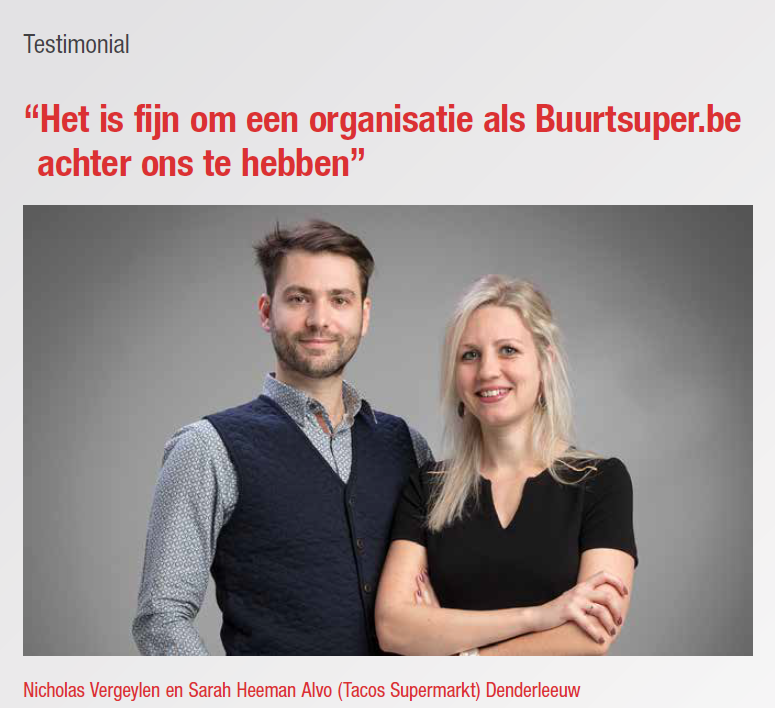 foto: Yves Nevens Fotografie
Supermarket managers are competing on Three levels.
Consumer Market
Consolidation by large players in the supermarket sector raise the bar on both pricing and positioning aspects. Consumers are finding high quality products just one click away online. Expectations concerning service are ever increasing in todays market, but the willingness to pay for these services are diminishing. This poses a significant challenge to supermarket managers.
Resource Market: Skills & Flexibility
Where the demand for flexibility increases in the consumer market, the willingness to provide this service in the labour market is diminishing. Both demands are therefore diverging. This results in a discrepancy, and both markets need to be aligned somehow.
As an example of diverging needs consider the consumer that wants to shop on Sunday, but the staff does not want to work on Sunday.
Resource Market: Requirements & Necessary Resources
The requirements in terms of conformity in the supermarket world are extremely high. This is the case because of the impact such a business has on aspects such as public safety, health, prevention, security, customer rights, labour rights, privacy protection. These requirements eventually translate to the need of resources. Ultimately, these resources come from gross margin of operations.
Conclusion
The diverging trend between consumer and labour market needs results in a discrepancy that needs to be tackled by supermarket managers. The constant attack on gross margins increases the complexity of this challenge greatly. Challenges in this fast moving sector are met by assuring a robust positioning (providing a good perceived customer value), investing in internal and external communication skills and a good long term procurement strategy, focused on scalability, quality and product diversity.
Media source:
https://issuu.com/buurtsuper.be/docs/buurtsuper-2020-01-nl_lr